Psychology [Wednesday, May. 18, 2005, 2:56 pm]
I've finally figured out who Darth Maul reminds me of: Eminem.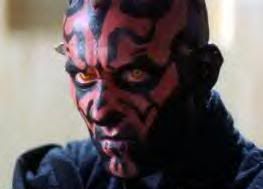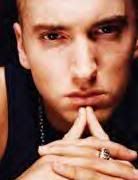 Maybe it's the overflowing angst that's so visible in each face, I don't know.
Anyway. Tonight I'll finally get to see Hayden Christensen's transformation into Darth Cardboard. Well, technically it'll be tomorrow morning, but I'll be leaving tonight around 10 pm, probably. I'm actually more interested to see what happens to Natalie Portman. I mean, I know what's going to happen to her, but how and why are the questions.
Well, yesterday I had my first class of the summer: Intro to Psychology. It looks like it'll be very interesting. Now, even though I've never studied it, I seem to have a negative idea of psychology, because it tends to label people. But the professor tried to make it clear that psychology doesn't have to be that way. Plus, he does a good job of putting education in perspective, and not looking down on those who aren't as educated as he is.
I think this is going to be a good class, because there are no major exams or papers. Instead, we're simply given a 10-point quiz each class, and our ten best scores are taken to calculate our grade. Sounds good to me.
The prof is a psychologist, so he ought to know the best way to test students, right? He said that once another professor came up to him and said he was a better teacher because he flunked 25% of his students, whereas my psychology prof only flunked 5%. And he responded, "Well, suppose I was a brain surgeon. Would I be a better surgeon if I killed 25% of my patients instead of 5%?" This should be an worthwhile class, despite the Darwinist approach.
*Laura*
"All are lunatics, but he who can analyze his delusion is called a philosopher."
-Ambrose Bierce-
Miss anything?
Vitality - Tuesday, Aug. 11, 2009
Soulfest 2009 - Sunday, Aug. 02, 2009
Politics and Poverty - Friday, Jul. 24, 2009
Michael Jackson - Monday, Jun. 29, 2009
Elegy for Spotty - Wednesday, Jun. 24, 2009