Sort-of boredom [Monday, May. 23, 2005, 3:25 pm]
It has been raining ALL day, and come to think of it, almost every other day this month. I thought it was April showers that brought May flowers. We'd better be getting a whole lot of flowers and sun in June, because this is pretty depressing.
It actually reminds me a lot of Britain, because it rained and was overcast much more often over there, but I don't remember feeling depressed over it. Probably because I was only a kid and didn't even know what "depressed" meant.
*sigh*
I'm certainly not claustrophobic, but I just feel like I want to get out of here for a while, even though I know that won't solve the problem. Maybe I should just go run around outside and not care about the fact that it's raining. And end up with a cold that causes me to miss school, work, and a fun weekend. See, I try not to be one of these teens who do stupid things at the spur of the moment and think about it later, when it's too late to change the habit. Boredom may be the price I have to pay, but I think it's worth it. Because boredom is only what you make it. Usually when I'm bored I eventually realize that it's not my circumstances that have the problem, it's the way I choose to deal with them.
So instead of being bored, I'll talk about what I'm going to do this Saturday - riding this thing: (if everything works out - come to think of it, it had to be postponed last year because of rain).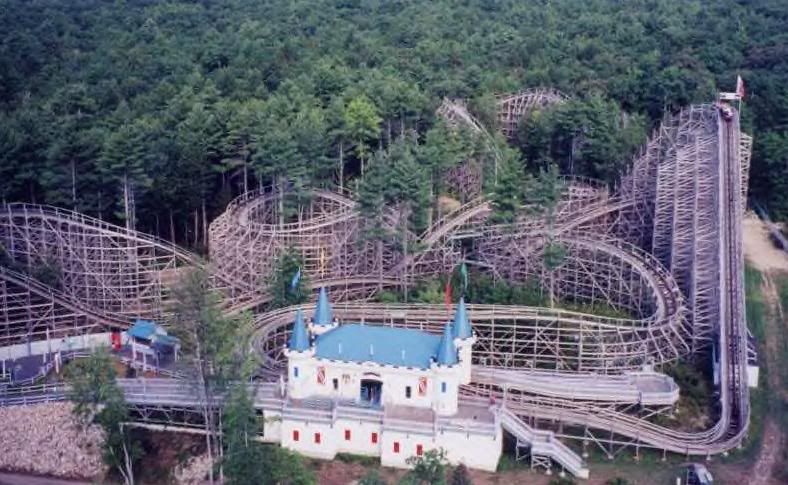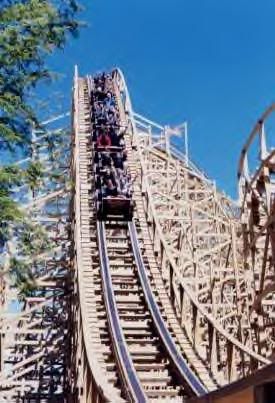 Excalibur. It's been rated as one of the top 10 rollercoasters in the world. I can't remember how many times I've been on it before, but it's been a lot. I want to ride in the front seat this year....
And also, this other thing: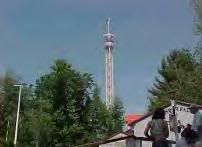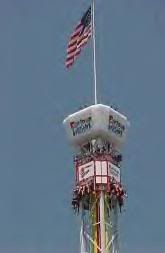 It lifts you up 220 feet in the air, holds you there for 10 seconds, and then lets you free-fall while you scream your head off (well, that's just me).
So if I'm bored I can just think about that - or about all the reading I'll have to do for class this week :-P
*Laura*
"Having the critics praise you is like having the hangman say you've got a pretty neck."
-Eli Wallach-
Miss anything?
Vitality - Tuesday, Aug. 11, 2009
Soulfest 2009 - Sunday, Aug. 02, 2009
Politics and Poverty - Friday, Jul. 24, 2009
Michael Jackson - Monday, Jun. 29, 2009
Elegy for Spotty - Wednesday, Jun. 24, 2009