Wilanda [Wednesday, Jul. 20, 2005, 4:02 pm]
Can I introduce you to someone? This is Wilanda: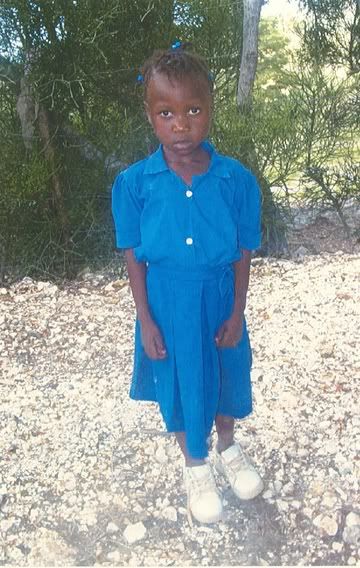 She lives in Haiti, and she'll be 6 next month. And what's cool about her? She's my new sponsored child! I finally decided to sponsor a child through Compassion International, and I'm very glad I did. It'll be so exciting to write letters back & forth, and watch her grow up with a chance that not many other children in Haiti have.
In fact, I think I'll write her a letter today if I have time. This is just so amazing :-)
*Laura*
Miss anything?
Vitality - Tuesday, Aug. 11, 2009
Soulfest 2009 - Sunday, Aug. 02, 2009
Politics and Poverty - Friday, Jul. 24, 2009
Michael Jackson - Monday, Jun. 29, 2009
Elegy for Spotty - Wednesday, Jun. 24, 2009